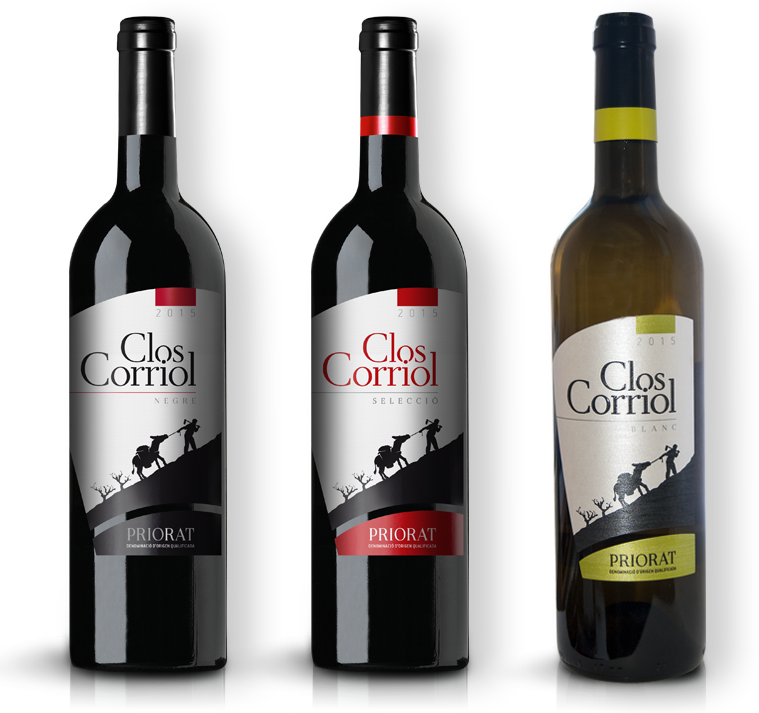 The harsh living conditions of the area: poor soils, scarce water, abrupt terrain and isolated villages, mark the character of its people.
Land of great contrasts where until quite recently the only way of moving around and communicating was through an intricate crossing of paths, called "corriols" in Catalan, that transport us back in time where men and beast were one: Inseparable companions in hardships that faced obstinacy with tenacity, stubbornness with constancy.
Rhythm wasn´t marked by clocks nor diaries but by night and day, climate and seasons, work and more work still, till finally there was a short-lived but intense moment of celebration: a birth, wedding, a feast… the grape harvest.
Brief moments of joy where there was always an excellent wine at hand to celebrate and sing in company with your nearest and dearest, with neighbours from the villages nearby, joined together by that network of "corriols" that had to be kept, maintained and repaired by all so as to be communicated.
Work, effort, heat and weariness, tenacity and constancy, but as a result also happiness and joy… these are the elements that we have wished to reflect in our range of wines. Clos Corriol is a cool walk without a complex, through the many paths that criss-cross the Priorat.
Starting from white and red varieties from selected vineyards, we have been able to elaborate a complete collection: red, white and rosé wines, the latter ones not being habitual in our appellation of origin, but that being so atypical make them worth it.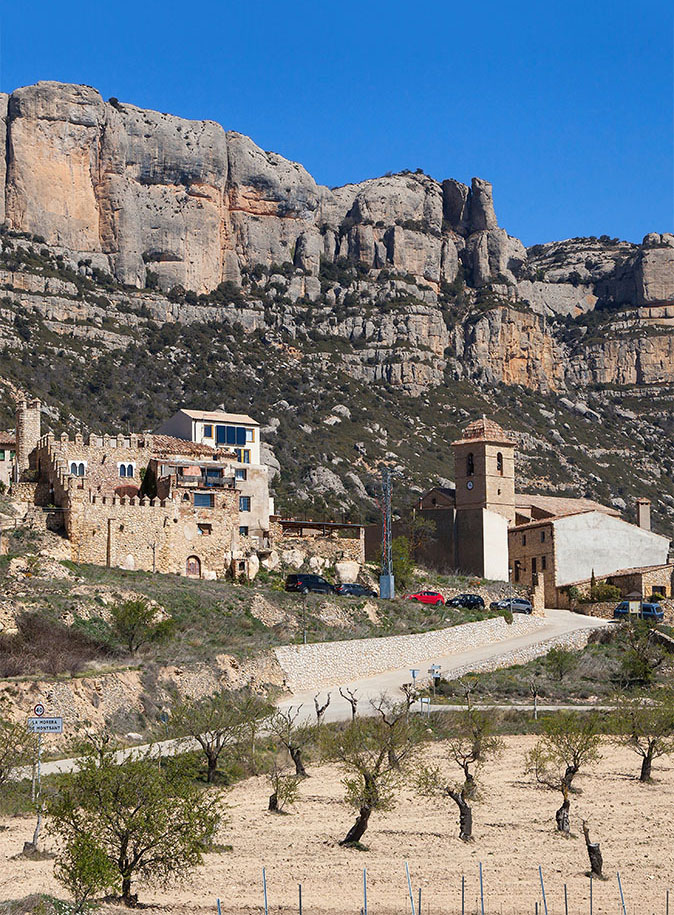 Let yourself be carried away by its landscapes and the unmistakeable character of its wines
Fresh height wines, aromatic and well structured, that capture fruit and flower nuances from the surroundings and the varieties they are made up from, the coolness of the mists that taking advantage of the ravines scattered over the sierra cover the vineyards giving that touch of freshness the grapes of Priorat so much long for.
Special range full of suggestions but that maintains the clear character of the land: complexity, body, persistence and substantial alcohol content. Clos Corriol is the best way to go into the inscrutable paths of Priorat, both for a moderate daily consumption or for the most special moments…
DISCOVER ALL THE CLOS CORRIOL WINES

Other wines from D.O. Priorat